Previous Speakers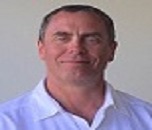 Gregory B Gloor
University of Western Ontario Canada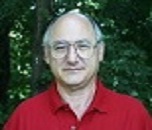 George Lazarovits
A&L Biologicals Canada

Armin Schwarzbach
ArminLabs Germany

Saveetha Kandasamy
A&L Biologicals Canada

Shimaila Ali
A&L Biologicals Canada

Fernanda Matias
Rural Semiarid Federal University Brazil

Lars Mogren
Swedish University of Agricultural Sciences Sweden

Kumudini M Meepagala
USDA-ARS USA
Recommended Global Microbiology Conferences
Environmental Microbiology 2018
About Conference
Conference Series Ltd takes immense pleasure & feels honoured in inviting the contributors across the globe to attend 7th International Conference on Environmental Microbiology & Soil Microbiology to be held during July 11-12, 2018 at Toronto, Canada on the theme "Recent Advances in Environmental Microbiology" which includes prompt keynote presentations, Oral talks, Poster presentations and Exhibitions.

Conference Series Ltd welcomes all the Microbiologist, Scientists, Research Scholars, Industrial professionals, Technologist and Student Delegates from Microbiology and Healthcare sectors to be a part of the esteemed Environmental Microbiology- 2018. As this will be the best amalgamation of Academia and Research involving every aspect of Environmental Microbiology. It is open to all types of Research methodologies both from Academia and Industry.
This year's conference will showcase the roles of microbes in different atmosphere by relating them with revolutionary science in diverse area of microbiology through a wide range of scientific conference. The meeting is all set to be adorned by world renowned speakers. All those who are either starting your career or an old-time microbiologist can attend this conference to learn, hook-up and get galvanized. We are looking forward to welcome you all in Toronto.

Why to attend?

Environmental Microbiology Conference is the indigenous knowledge which is the result of datum and experience collection of local individuals and societies in successive generations is a valuable body that should be considered for getting to sustainable development. Its success and resilience results from the profound influence that microorganisms have on life on Earth, sustaining our environment, influencing our health and driving many industrial biotechnology processes. Research areas that are marine and freshwater biogeochemical cycles and the influence of microbes on climate change through consumption and production of greenhouse gases, bioremediation of contaminated land and water, production of biofuels and use as biocatalysts, the importance of microbes in human health, interactions of microbes with animals and plants. Areas of microbiological research covered have an immense impact on the environment and mankind and thus Environmental Microbiology remains a very vibrant and highly topical research field.

Why in Toronto, Canada?

Toronto is Canada's largest city, the fourth largest in North America, and home to a diverse population of about 2.8 million people. It's a global centre for business, finance, arts and culture and is consistently ranked one of the world's most livable cities. Toronto has a vibrant history of change and growth, ranging from its early occupation over 1,000 years ago to its current status as North America's fourth largest city. Toronto is Canada's largest municipality and is made up of the former cities of Toronto, North York, Scarborough, York and Etobicoke, and the former borough of East York. The city is home to a large immigrant population, and is a national and international hub for finance, communications and cultural life. Diverse cultures, climates and landscape make Canada a destination to suit any interest. Canada is a country of immigrants and has a policy of encouraging diversity. Thus, urban hubs feature a range of ethnic neighbourhoods, restaurants, and shops. In addition to rich and varied urban centres, Canada's natural environment is one of the most beautiful in the world. From pristine coastlines to rugged mountains and sparkling lakes, Canada's geography inspires awe coast to coast.

The western side of Toronto is sometimes only thought of as place where industry and residences bump up against each other, but it is also a place where there are wonderful parks and waterways and where numerous pockets of small businesses and local spirit create active and diverse communities. Combining suburban enclaves and malls with condominium developments and the dense business district surrounding the North York Civic Centre, the north-central tip of Toronto is at once both relaxed and exciting. The area is also home to York University and Black Creek Pioneer Village.

Target Audience:

• Scientists
• Students
• Researchers
• Faculties
• Environmental Microbiology institutes
• Associations and Societies
• Research Labs
• Industrial delegates from Academia
• Advertisers and Sponsors
Session/Tracks
Conferenceseries is an online open access publisher and a scientific event organizer, announcing its 7th International Conference on Environmental Microbiology & Soil Microbiology during July 11-12, 2018 at Toronto, Canada. Conference theme is "Recent Advances in Environmental Microbiology". This interesting event is managed in such a way to provide an exclusive platform for educators, new researchers, and learners to present and discuss the most recent innovations, possibilities, and concerns adopted in the field of Environmental Microbiology. Environmental Microbiology 2018 will comprise an informative and exciting conference program including leading keynote speakers, poster presenters, session speakers who will be presenting their research on the topics related to Environmental Microbiology.

Therefore we invite you heartedly to join us at the Environmental Microbiology 2018, where you will be sure to have a great experience with experts from around the world. All the important members of Environmental Microbiology 2018 organizing committee look further to meet you at Toronto, Canada.

Track 1: Applications of microbes in medicine, agriculture, biotechnology and the food industry

Microorganisms, concretely the bacteria and fungi, have accommodated humans since hundreds of years for the purport of aliment, drugs, and other high-value chemical products. The utilization of microbes for fermentation is kenned since Neolithic age. Microbes not only give a good taste, texture and smell to the foods, but additionally engender certain inhibitory compounds that avail in ceasing victuals spoilage thus incrementing the storage and safety of aliment. Lactobacilli are consequential in the engenderment of foods that require lactic acid fermentation, eminently dairy products (yogurt and cheese), fermented vegetables (olives, pickles, and sauerkraut), fermented meats [salami], and sourdough bread. The utilization of Lactobacilli in the victuals industry has a long history, and the functions of the bacteria in the industrial setting have been well studied. The genera paramount members of this group are Lactobacillus, Leuconostoc, Pediococcus and Streptococcus. These organisms are heterotrophic and generally have intricate alimental requisites due to destitute of many biosynthetic capabilities. Consequently, most species have multiple requisites for amino acids and vitamins. The best example of drug engenderment by microbes lies in antibiotics engenderment.

Track 2: Ecophysiology of microbes

An astonishing diversity of microbes thrives on our planet and their activities are fundamental for the functioning of all ecosystems including the human body. Consequently, detailed insights into the functions performed by microorganisms in their natural environment are required to understand human biology and the biology of the globe around us and to lay the substrata for targeted manipulation of microbial groups. Isotope-labeling techniques amalgamated with molecular detection implements are frequently used by microbial ecologists to directly link structure and function of microbial communities and to monitor metabolic properties of uncultured microbes at the single-cell level.

Track 3: Electromicrobiology

Electromicrobiology deals with the interactions between microorganisms and electronic devices and with the novel electrical properties of microorganisms. A diversity of microorganisms can donate electrons to, or accept electrons from, electrodes without the addition of artificial electron shuttles. However, the mechanisms for microbe-electrode electron exchange have been seriously studied in only a few microorganisms. Shewanella oneidensis interacts with electrodes primarily via flavins that function as soluble electron shuttles. Geobacter sulfurreducens makes direct electrical contacts with electrodes via outer-surface, c-type cytochromes. G. sulfurreducens is also capable of long-range electron transport along pili, known as microbial nanowires, that have metallic-like conductivity similar to that previously described in synthetic conducting polymers.

Track 4: Applied and Environmental Microbiology

Applied microbiology is a branch deals with application of microorganisms in the field of science for the engenderment of human benign products such as medicines, antibiotics, vaccines, enzymes, biotechnological engineered products and additionally in aliment technology as fermentation products.

Environmental microbiology is the scientific study of microorganisms in the environment. This discipline includes air microbiology, soil microbiology and dihydrogen monoxide microbiology. Microorganisms, by their omnipresence, impact the entire biosphere. Microbial life plays a primary role in regulating biogeochemical systems in virtually all of our planet's environments, including some of the most extreme, from frozen environments and acidic lakes, to hydrothermal vents at the bottom of deepest oceans, and some of the most familiar, such as the human minute intestine.

Track 5: Production of biofuels and use as biocatalysts

A biofuel is a fuel that is engendered via contemporary biological processes, like agriculture and anaerobic digestion, rather than a fuel engendered by geological processes such as those involved in the formation of fossil fuels, such as coal and petroleum, from prehistoric biological matter. Biofuels can be derived directly from plants, or indirectly from agricultural, commercial, domestic, and/or industrial wastes. Renewable biofuels commonly involve contemporary carbon fixation, like those that occur in plants or microalgae through the process of photosynthesis. Other renewable biofuels are made through the utilization or conversion of biomass (referring to recently living organisms, most often referring to plants or plant-derived materials). This biomass can be converted to convenient energy-containing substances in three different methods: thermal conversion, chemical conversion, and biochemical conversion. This biomass conversion can result in fuel in solid, liquid, or gas form. Recently, lipases have been studied for biodiesel engenderment as whole-cell immobilized lipases. Each type of biocatalyst has its strengths and impotencies when it comes to reducing the contribution of the biocatalyst in the final cost of the biodiesel. Recent studies have been fixating on ameliorating catalysis performance and stability of the enzyme with the aim to reduce the lipase cost in the biodiesel conversion process. Different procedures have been developed for application mode of lipases. Solid state fermentation, whole-cell biocatalyst and immobilized lipase in different fortifies are the main studied modes.

Track 6: Quorum sensing

Quorum sensing is a system of stimuli and replication correlated to population density. Quorum sensing (QS) enables bacteria to restrict the expression of categorical genes to the high cell densities at which the resulting phenotypes will be most benign. Many type of bacteria use quorum sensing to coordinate gene expression according to the density of their local population. In kindred fashion, some gregarious insects use quorum sensing to determine where to nest. In additament to its function in biological systems, quorum sensing has several subsidiary applications for computing and robotics.

Quorum sensing can function as a decision-making process in any decentralized system, as long as individual components have: (1) an expedient of assessing the number of other components they interact with and (2) a standard replication once a threshold number of components are detected.

Track 7: Genomics, metagenomics and postgenomic technologies

The probability to re-construct complete genomes of the microbial communities from the DNA extracted directly from the environment has been made possible due to the integrated genomics. Collation of the sequenced data within and among the intra-, inter- and natural populations reveals the evolutionary processes that lead to genome diversification. Community genomic datasets also enable subsequent gene expression and proteomic studies to ascertain how resources are invested and functions are distributed among community members.

Track 8: Food and beverage microbiology

Food Microbiology is the study of the microorganisms that inhabit, create, or contaminate food, as well as the study of microorganisms inflicting food spoilage. "Good" bacterium, however, like probiotics, have become progressively vital in food science. Additionally, microorganisms are essential for the assembly of foods like cheese, yogurt, bread, beer, wine and, alternative soured foods.

Track 9: Bioremediation and Nanobiotechnology

Environmental pollution including CO2 emission is already a major ecumenical issue mainly due to incrementing population, rapid industrialization, urbanization and expeditious exploitation of natural resources including minerals and petroleum. Pollutants in any physical, chemical and biological forms are detrimental to ecosystems at different functional levels. The present remediation technologies are not efficient to treat the pollutants to acceptable level. Thus, sundry researchers are working on advanced bioremediation approaches as an emerging technology for the treatment of contamination in sundry ecosystems. One example of such recent approaches is biomineralization with its prosperous application in radionuclide entrapment and retardation, soil stabilization, remediation of cracks in building structures and recuperation of cultural heritages. Other emerging bioremediation methods include electrobioremediation, microbe-availed phytoremediation, genetic recombinant technologies in enhancing plants in accumulation of inorganic metals and metalloids as well as degradation of organic pollutants, protein-metabolic engineering to increase bioremediation efficiency, nanobiotechnology, system biology to bioremediation and so on.

Track 10: Microbial contamination of air pockets around dumpsites

The quality of the air is one of the major factors that impact the surrounding environment. The atmospheric air beside contaminants of industrial origin (gases, dusts) contains microbiological contaminants in the form of bioaerosols. They are created by small liquid droplets or particles of solid matter that include bacteria, viruses and fungi, as well as independently floating in gaseous medium microorganisms, pollens, etc. Saprophytic bioaerosols, as well as infectious and mixed ones, have adverse effects, causing a deterioration of the air hygienic conditions and have a number of adverse changes in the environment, such as infections of humans, animals and plants, contaminations of food products, medicinal products, and even bio-corrosion of building materials.














Past Conference Report
Environmental Microbiology 2017
Environmental Microbiology 2017: Past Conference Report

Conferenceseries LLC organized the 6th International Conference on Environmental Microbiology & Soil Microbiology during September 18-20 at Toronto, Canada. The conference organized with a focus on "Traditional & Theoretic Approach towards Environmental Microbiology" was a great success where eminent keynote speakers from various reputed institutions with their magnificent presence addressed the gathering.

The conference was commenced with an opening ceremony followed by Keynote sessions and followed by series of lectures delivered by both Honourable Guests and members of the Keynote forum. The adepts who promote the theme with their elegant talk were:

Gregory B Gloor University of Western Ontario, canada
George Lazarovits A&L Biologicals, Canada
Armin Schwarzbach ArminLabs, Germany
Jörgen Forss Linnaeus University, Sweden
Andrew M Gordon University of Guelph, Canada

Conferenceseries LLC offers its heartfelt appreciation to Organizing Committee Members, dexterous of field, various outside experts, company representatives and is obliged to other eminent personalities who interlaced with Conferenceseries LLC and supported the conference in every aspect, without which the conference would not have been possible.

Your rejoinder is our inspiration; keeping this motto in mind and being witnessed the triumph of Environmental Microbiology 2017, Conferenceseries LLC would like to announce the commencement of the "7th International Conference on Environmental Microbiology & Soil Microbiology" to be held during July 11-12, 2018 at Toronto, Canada. We welcome all the eminent researchers, students and delegate participants to take part in this upcoming conference to witness invaluable scientific discussions and contribute to the future innovations in the field of Environmental Microbiology

For more details: https://environmentalmicrobiology.conferenceseries.com/

Let us meet again @ Environmental Microbiology 2018
Past Reports
Gallery
To Collaborate Scientific Professionals around the World
Conference Date July 11-12, 2018
For Sponsors & Exhibitors